Christian Bale didn't win Best Actor Sunday night at the Oscars, and that's simply not okay.
Bale was nominated for his role in "Vice" as Dick Cheney. I thought he was a lock, but Rami Malek took it home for "Bohemian Rhapsody."
No disrespect to Malek, but there was only one option for who should win this award. I don't care if you liked "Vice" or not. There's no denying that Bale was unbelievable in it.
I left the theater thinking he was actually Dick Cheney. I bought his performance hook, line and sinker. Again, I'm not saying you have to actually like or agree with the film.
It was over-the-top, and straight up absurd at times. However, Bale as Cheney was one of the most believable performances that I've seen in an extremely long time. (RELATED: This Film Is The Heavy Favorite To Win The Oscar For Best Picture)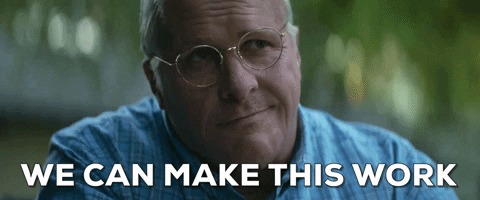 I simply don't understand how the Academy didn't agree with my assessment. Sure, there are always a ton of strong contenders, but this one wasn't even close for me.
The moment I left the theater, I told the person I was with he deserved an Oscar for his role. It's just a damn shame he didn't get it.
It seems like nobody is more regularly disrespected than Bale is. He's an epic talent, and has about 1/10 of the awards he deserves. The fact he never won an Oscar for any of the "Dark Knight" films is downright criminal.
Even if he didn't walk away with the award, I think we all know he's still a generational talent.