The "Game of Thrones" cameos continue to pile up, and the latest one involves country music singer Chris Stapleton.
The legendary musician appeared as a wildling turned white walker during the battle of Winterfell, according to Rolling Stone. You can check out some photos of him from the episode below: (RELATED: These Are The Sexiest Photos Of 'Game Of Thrones' Star Emilia Clarke On The Internet)
View this post on Instagram
You may be cool but you'll never be cooler than Chris Stapleton who saved country music and the Seven Kingdoms at same time#GameofThrones #GoT pic.twitter.com/poMF9alhke

— Something American (@AmericanMusicRu) April 30, 2019
I love these cameos from "Game of Thrones," and I hope they keep them coming. We had Rob McElhenney from "Always Sunny" in the first episode, the former deputy director of the CIA in Episode 2, and now, we've got Stapleton in the battle of Winterfell.
These little tidbits are awesome.
View this post on Instagram
As a betting man, I'd bet Stapleton isn't the last cameo we're going to see before the final three episodes are all said and done. Apparently, being in "Game of Thrones" was the hottest ticket in all of Hollywood over the past 18 months. (RELATED: The Battle Of Winterfell Was Epic In Latest 'Game Of Thrones' Episode 'The Long Night')
It seems like anybody who could get into an episode in the final season did get into an episode. If that doesn't bring a smile to your face, then you may want to make sure you have a working heart.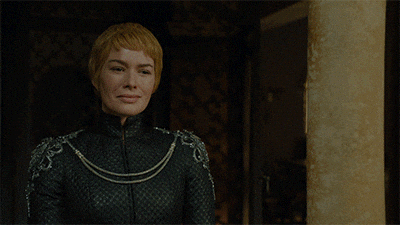 Sunday night can't get here soon enough. The fourth episode of the final season is going to almost certainly keep up the momentum we just saw in the latest episode.
Make sure to tune in on HBO. You know I'll be watching.