A re-surfaced interview with "Game of Thrones" stars makes it seem like they weren't happy with the ending.
Barstool Sports brought to my attention an interview with Emilia Clarke, Nathalie Emmanuel (who plays Missandei) and Jacob Anderson (who plays Grey Worm). They're asked about the ending, and it's safe to say they're less than excited. (RELATED: These Are The Sexiest Photos Of 'Game Of Thrones' Star Emilia Clarke On The Internet)
I'M FUCKING DONE I TOLD Y'ALL THERE REACTIONS WEREN'T GOOD pic.twitter.com/dZSHGwYrZz

— DRACARYS BITCHES (@daenerysthor) May 5, 2019
Keep in mind, this interview re-surfaced after Missandei had her head chopped off in the last episode. Judging from the interview above, she wasn't a fan of that writing decision.
Well, that interview doesn't fill me with hope. We know there's a massive battle on the horizon, and I'm going to guess Daenerys and Grey Worm aren't long for the world of Westeros.
Neither one of the actors appeared happy at all when asked about the ending. In fact, all of them look upset, and we know where Missandei's head ended up. (RELATED: 'Game Of Thrones' Is Excellent In New Episode 'The Last Of The Starks')
I'm not optimistic going forward after seeing the reaction from Clarke and Emmanuel.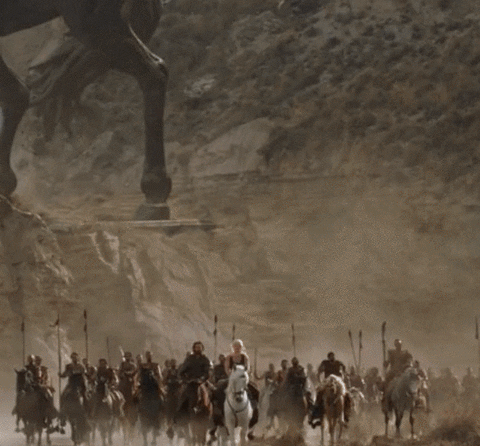 We'll find out in a couple days when the fifth episode of the final season airs. I'd hoped to see my girl Dany alive and well when the final credits rolled.
However, I'm starting to understand that just might not happen. Prepare yourself, folks. Heartbreak and disappointment is coming.