The offensive line of the San Francisco 49ers was juiced Wednesday night when the Sharks played the Colorado Avalanche in Game 7.
The unit of players slammed beers in hilarious fashion during the Sharks win. I don't know why, but watching big guys chug beers will never not be entertaining. (SLIDESHOW: These Women On Instagram Hate Wearing Clothes)
Watch the awesome moment below. (SLIDESHOW: 142 Times Josephine Skriver Barely Wore Anything)
49ers OL firing up Sharks fans by slamming beers pic.twitter.com/dwDf0GtSob

— CJ Fogler (@cjzero) May 9, 2019
I love watching athletes cut loose like this. It never gets old. It's Game 7 in an NHL series, and those dudes are getting the crowd amped. (SLIDESHOW: 71 Times Samantha Hoopes Stripped Down)
It clearly worked too because the Sharks won to advance to the Western Conference finals. Did their beer drinking make San Jose win?
We might never know for sure, but I can guarantee you it didn't hurt. Somebody had to get the crowd on their feet and these guys got it down with their epic display of beer drinking abilities.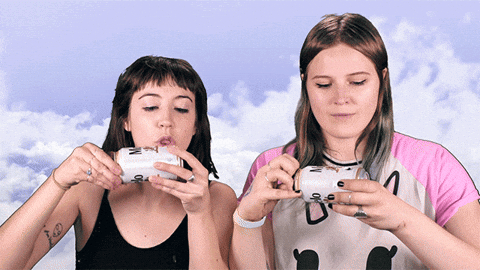 We need to start having athletes chugging beers at all big games going forward. From now, all elimination games should feature athletes sucking down cold ones.
I'm honestly not sure I can think of anything more American.