Clemson football coach Dabo Swinney only allows a limited number of swear words from his players.
According to The Post and Courier, offensive lineman Jackson Carman said Swinney only allows cuss words found in the bible. (RELATED: David Hookstead Is The True King In The North When It Comes To College Football)
That means players can say ass, damn and hell.
View this post on Instagram
I actually thought this was parody when I first saw headlines floating around. It seemed like an "SNL" skit about the two-time national champion.
After all, cussing and football kind of go hand-in-hand, and I've never heard of a coach trying to regulate it before.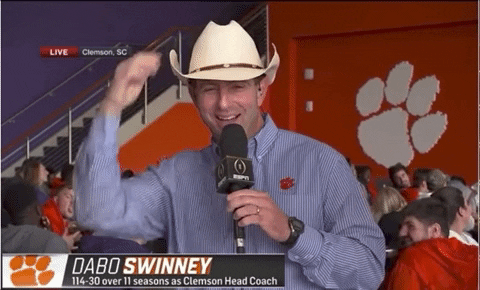 Well, it turns out it's completely true, and Dabo just doesn't have much tolerance for players trying to cuss up a storm.
Imagine being a star athlete, dropping an f-bomb and then having Dabo Swinney yell at you. Again, it's almost like it's straight out of "SNL."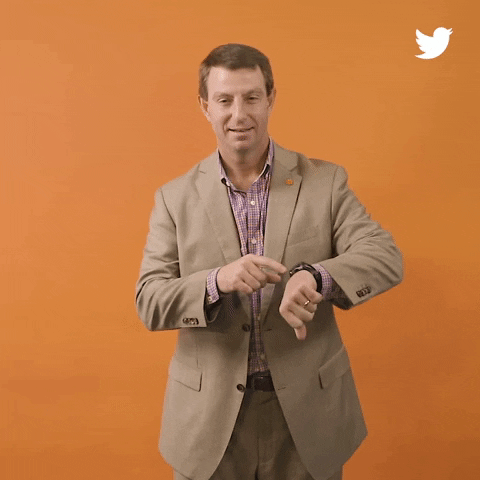 At the same time, there's a reason the Tigers are so damn good. All Swinney does is win, and we really shouldn't question his methods!