How much money would you be willing to spend in order for your favorite college team to make a national title appearance?
This was a question I found myself debating with a good buddy over the weekend, and it's a pretty interesting one. (RELATED: David Hookstead Is The True King In The North When It Comes To College Football)
To be clear, this isn't how much money you would spend to win a title. I'd empty bank accounts. This is how much money you would spend for your team to simply make an appearance in a title game.
View this post on Instagram
There's no guarantee at all that you'll win. There's just a guarantee you have the chance to play 40 minutes of college basketball or 60 minutes of college football for a championship.
After much debate, I think I settled on $10,000. I'd pay $10,000 for the Badgers to appear in the national title basketball or football game.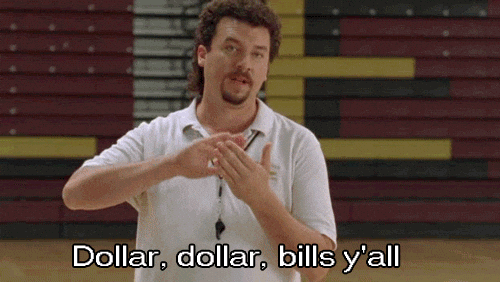 I'd be willing to essentially bet $10,000 that we could win because it's worth every damn penny if we do. I say that from personal experience. I remember riding the high of beating Kentucky in the Final Four. I know how good it can get; it's worth every cent of $10,000 to take a shot at the title.
Having never even seen the Badgers in the playoff for football or play for a title in the old system, I might even spend more to watch that unfold.
That's how much it means to me. Even without a guaranteed win, I'd spend the money for a shot. Again, it's essentially a gamble.
What are you willing to risk in order to possibly win a championship that will be remembered forever? I think $10,000 is a fair number.
View this post on Instagram
Let us know in the comments what you'd spend to see your team in a title game! I look forward to reading your answers.