The Detroit Lions hold the third pick of the NFL draft when it starts Thursday night and there are plenty of options on the table.
As a Lions fan, I'm open to pretty much anything. What I'm not open to is wasting the pick on a quarterback. (RELATED: David Hookstead Is The True King In The North When It Comes To College Football)
If the Lions pick a quarterback, I will lose my mind. Matthew Stafford was balling out last season before getting hurt. If he's healthy, then that's who we should be riding with under center.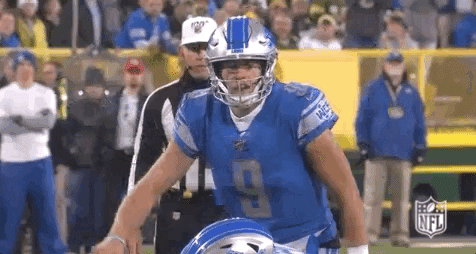 There are two prospects that really raise my interest: former Ohio State cornerback Jeff Okudah and ex-Clemson linebacker Isaiah Simmons.
We need some serious help on defense. Okudah immediately fills the void left by Darius Slay's departure and Simmons is a great threat in a division loaded with quarterback talent.
I think those guys have to be 1A and 1B on the board. Luckily, both will be available at three because Joe Burrow and Chase Young are going first and second.
That leads me to another point, which might be the most important. The Lions could trade down a few spots and get another late first round pick. Then they could grab Okudah or Simmons in the five to seven range and then pick up a WR late in the first round.
It's a very deep draft for WRs, which means the ones available late in the first round will still be very great. In this scenario, we beef up the defense and give Stafford another weapon.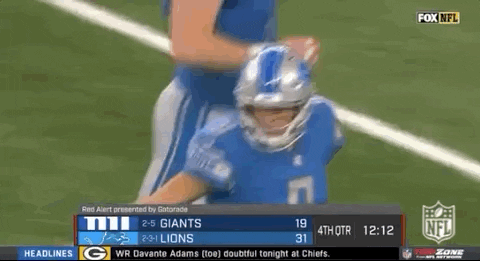 I'm down for any of that unfolding. As long as we don't draft a quarterback, then you won't hear any complaints out of me.
Tune in Thursday night starting at 8:00 EST to find out what happens. Please don't disappoint me, Detroit!