The 2020 college football season will be the most important one in the history of the sport.
Never before has football mattered in this country as much as it matters right now. Never before have Saturdays in the fall been as important as they're going to be in a few months. (RELATED: David Hookstead Is The True King In The North When It Comes To College Football)
Our country is in a very dark place right now. The United States of America is fractured and divided, and we need something to help heal the wounds.
View this post on Instagram
In the past few months, we've watched people get shut into their homes because of coronavirus and then we watched society seemingly come apart at the seams in the aftermath of George Floyd's death.
We watched the carnage unfold on social media and on our televisions as peaceful protests and riots gripped the nation.
We need something to bring us together, and nothing will get the job done better than college football. The sport is generally important, and in any other given year, it would also unite people.
A very tough night for downtown Atlanta. This is the College Football Hall of Fame. #AtlantaProtest pic.twitter.com/K7vt95n8lV

— Blayne Alexander (@ReporterBlayne) May 30, 2020
However, the stakes are much different right now. It feels like we're on the brink of absolute disaster in this country.
It feels like we're one really bad incident away from things just imploding. I don't say that to scare people. I say that because what I've seen over the past week leads me to believe it's true.
Multiple fires raging outside the White House#GeorgeFloydProtests
pic.twitter.com/t1w0Rxg7Yi

— Daily Caller (@DailyCaller) June 1, 2020
We need something to remind people that we're all in this together. The stakes are just different right now. Outside of maybe 9/11, I can't remember the last time we needed unity this badly during my lifetime.
If we can make it to August 29 when the college football season begins, then I truly believe the sport will mend this nation's broken soul.
View this post on Instagram
If we can make it to the college football season, I 100% believe people will start remembering what makes America so great.
There's no sport that represents the USA like football does. It brings people together from all different backgrounds for a common goal.
Given our current situation, it's important to shine a light on why sports matter so much to people.

Here's what @CollegeGameday stars @davidpollack47 and @ReceDavis told me back in December.

We're not giving up just because things are getting tough. pic.twitter.com/DhYYEfmqvh

— David Hookstead (@dhookstead) April 1, 2020
If that doesn't define what America is all about, then I don't know what does. I've been to countless tailgates during my life, and I've never remembered caring about somebody's race or politics. It's just about my team taking on yours.
It's about the people on my side vs. the other side. Nothing else matters.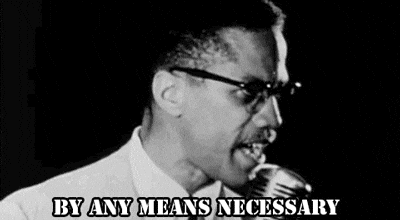 College football has always been important, but it's never been as important as it will be in a few months when it returns. It might be the best shot we have at healing the pain the country is feeling.
For that reason alone, the 2020 season will be the most important one the country has ever witnessed.