Police in Dallas have had to respond to an incredibly bloody and realistic Halloween setup.
According to the Dallas Observer, Steven Novak's insane Halloween decorations have resulted in the police showing up to his house "multiple times." (SLIDESHOW: These Women On Instagram Hate Wearing Clothes)
Why? Well, his front yard features several mutilated bodies, body parts and blood, and the entire thing looks incredibly real. Fortunately for Novak, the police haven't done anything about it. You can see a picture of his front yard in the tweet below. (SLIDESHOW: 142 Times Josephine Skriver Barely Wore Anything)
Man's Halloween decor so gruesome cops are called several times https://t.co/kSB0czaFJx pic.twitter.com/Fob0CeGZ3p

— Orlando Sentinel (@orlandosentinel) October 27, 2020
I respect the hell out of Mr. Novak. Anyone who doesn't enjoy this Halloween setup just doesn't understand great content when they see it. (SLIDESHOW: 71 Times Samantha Hoopes Stripped Down)
Sure, any other time of the year, and I'd understand why you'd immediately call the police over decorations like that. (SLIDESHOW: This Blonde Bombshell Might Be The Hottest Model On The Internet)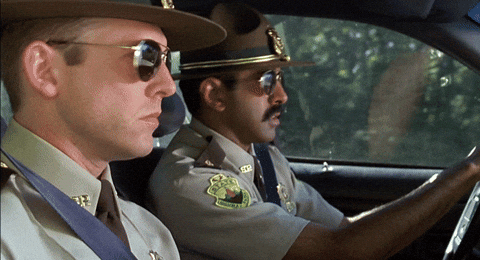 I'd also panic if I thought I'd walked into a mass murder situation. Hell, just the other day I thought I walked up on someone burying a body. (SLIDESHOW: 60 Times Abigail Ratchford Wore Almost Nothing)
Again, Halloween changes the rules.
Walked past a woman burying a body and started panicking when our eyes locked and she looked flustered.

Then, I realized I'd walked into a very elaborate Halloween setup. Hell of an emotional and adrenaline swing in the span of 20 seconds.

— David Hookstead (@dhookstead) October 19, 2020
Without a doubt, Novak has one of the greatest Halloween decorations setups that I've ever seen. Props to him for the wildly realistic display.