Matthew McConaughey didn't plan his famous 2014 speech at the Oscars.
The legendary actor gave one of the best Oscars speeches in the history of cinema after winning an Academy Award for "Dallas Buyers Club." (RELATED: David Hookstead Is The True King In The North When It Comes To College Football)
The speech transcended cinema, and really spoke to people about just grinding through life the best way you can.
During an interview with BroBible's "Endless Hustle" podcast, McConaughey revealed that the entire thing was given off the cuff.
Yes, you read that correctly. The greatest speech in the past several decades of the award show wasn't planned at all.
You can watch McConaughey break it all down below.
View this post on Instagram
Another day goes by, and another classic McConaughey story floats out into the world. He knew who he wanted to thank, the basic message and that was about it.
From there, he just went out, gripped it and ripped it. The result? A speech that is every bit as inspiring and chilling today as it was back then.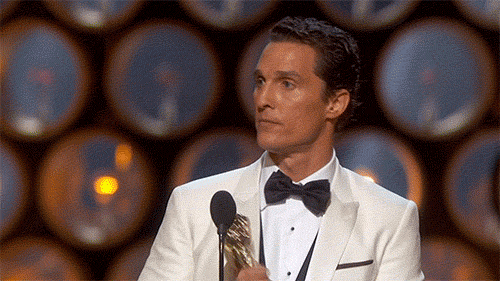 At this point, literally nothing surprises me about McConaughey. Nothing at all. He's the most relaxed and chill guy out there, and at the same time, he just goes out and crushes it on a regular basis. Never change, McConaughey. Never change!