An awesome video of Kentucky coach John Calipari has gone viral on Twitter for all the right reasons.
Calipari, who lost to Wisconsin in the 2015 Final Four, is known for being a bit dramatic, and the video posted by the SEC Network is the perfect evidence. (RELATED: Watch Wisconsin Beat Kentucky In The 2015 Final Four)
All he does is moan and complain about Kentucky's matchup every single year. Give it a watch below, and do your best not to laugh out loud.
Coach Cal interviews on Selection Sunday … a tradition unlike any other pic.twitter.com/VIIj7V2UcY

— SEC Network (@SECNetwork) March 18, 2019
For as annoying as I find Calipari at times, the video above is pretty damn funny. Anybody who watches that and claims Cal isn't a complainer is just lying to themselves. (RELATED: The March Madness Bracket Has Been Released)
It's that simple. Is it funny? Yes. Is he a complainer at times? Yes.
View this post on Instagram
Here's the reality of March Madness. You either win or you go home. Save the dramatics for some place where they might have an impact.
They won't do anything on the court. I can promise you that much. It's time to separate the boys from the men, and none of Calipari's whining in the world will change that.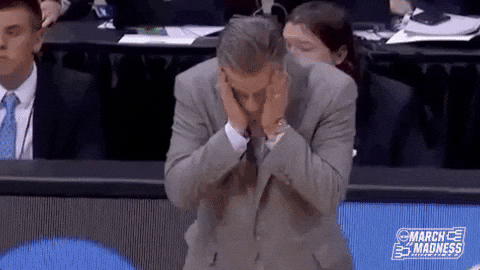 The only great team in Kentucky's region is UNC. If they can't handle that, then they don't deserve to hang around.
Now, watch Wisconsin smash them into the ground back in 2015. I know that will bring smiles to your faces.