Julian Edelman is trying to give his guy Danny Amendola a bit of an intervention.
Amendola has been on a bit of a bizarre bender on Instagram, and it all started with him flaming his ex-girlfriend, Olivia Culpo, in a now-deleted post. (SLIDESHOW: These Are The Hottest Women On Instagram)
Sir, this is a Wendy's pic.twitter.com/fsCTfQbhsW

— Barstool Sports (@barstoolsports) April 19, 2019
Then, the Detroit Lions receiver posted about "fake people" having images to maintain. It seemed like another subtle jab at Culpo.
That was enough for Edelman to step in. He commented on the post telling Amendola to "get off Instagram."
You can see a screenshot of it below:
Everyone needs a friend like Edelman pic.twitter.com/CEbe62KcqJ

— Barstool Sports (@barstoolsports) April 21, 2019
You know things have spiraled out of control when your former NFL teammate is publicly telling you to get off of social media.
Sometimes your boys just need to tell you to chill out, and that's exactly what the Patriots star did here. Amendola really needs to push the keyboard away and turn his phone off.
Tearing into your ex and then posting about "fake people" while wearing what appears to be some kind of a fedora is a rough look, to say the least.
View this post on Instagram
As a massive Lions fan, the last thing I want one of our biggest offseason additions to be doing is being a diva on social media.
Hard pass on that idea. How does being on Instagram win games for my Lions? The answer is it doesn't, and anything that doesn't help us win games isn't something time should be spent on.
The offense needs to get to Amendola and tell him to chill out.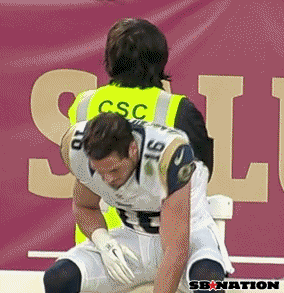 This is the NFL. It's not middle school, and these antics on social media are starting to get very embarrassing for my squad.