The fifth episode of the final "Game of Thrones" season is Sunday night, and it should be epic.
At the conclusion of the fourth episode, we saw Daenerys and her crew right at the entrance of King's Landing and Missandei got herself beheaded thanks to Cersei and the Mountain. (RELATED: These Are The Sexiest Photos Of 'Game Of Thrones' Star Emilia Clarke On The Internet)
Now, it's time for all hell to break loose tonight, and I can't wait. Daenerys, Jon and the rest of the good guys are going to go scorched earth on King's Landing.
View this post on Instagram
I don't know if Daenerys will turn into the mad queen or not, but there will likely be lots of death. Choosing violence might have been what Cersei did, but I have a feeling she's going to be on the wrong end of it throughout episode five. (RELATED: 'Game Of Thrones' Is Excellent In New Episode 'The Last Of The Starks')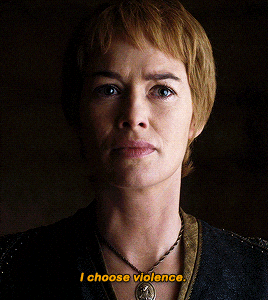 You can't just kill Dany's best friend in horrific fashion and then expect to live much longer. That's just not how the world of "Game of Thrones" works at all.
Daenerys is going to bring hell on earth down on Cersei, Euron, the Mountain, the golden company and everybody else in her way.
As for Arya and Sansa, you can bet your life the two of them will begin scheming Daenerys out of the picture, especially now that they know Jon is the rightful heir to the throne.
The truth of the matter is that Sansa and Arya simply can't co-exist with Dany. They won't stand for it, and it's clear as day the two sides will never come together.
Add in the fact many people seem to think the younger Stark girl is going to kill the queen of dragons, and it all seems pretty obvious to me.
After all, let's not forget about the green eyes prophecy.
Make sure to tune in Sunday night on HBO to find out how it all goes down. I can't wait.