Ewan McGregor doesn't think there are any issues with the upcoming Obi-Wan Kenobi series on Disney+.
There had been a report that Disney hit the pause button on the series amid issues with the writing. However, the star of the series is pushing back in a big way. (REVIEW: 'Star Wars: The Rise Of Skywalker' Is A Solid Conclusion To An Epic Saga)
McGregor said the following at the "Birds of Prey" premiere, according to ComicBook.com:
The scripts are really good. I saw 90% of the writing and I really liked it. All this bullsh*t about creative differences and all that stuff, none of it is true. We just pushed the dates … last episode, [Star Wars: The Rise of Skywalker] came out, everyone had more time to read the stuff that had been written, and they felt that they wanted to do more work on it.
Well, I suppose this is good news for fans around the globe. This Obi-Wan Kenobi series has all the hype in the world, especially after the success of "The Mandalorian."
The last thing people want to hear is that there are problems with scripts and things of that nature. We don't want to hear that at all.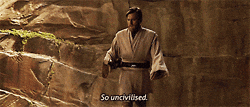 McGregor added that the shooting is set to begin in 2021. That's obviously a ways off, but I'm okay with it if it means the final product is excellent.
As I always say, I'd prefer a longer wait time if it means we're going to get a better series. That applies to every show out there, and I think most fans agree.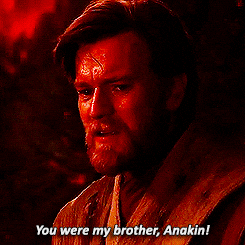 No matter what, it's a good thing McGregor is out here letting people know everything is going to be okay. I'm juiced for the series, and I'd hate to see something go wrong.
Luckily, it sounds like that's not the case at all!