"Westworld" returned Sunday night on HBO, and Dolores is still thirsty for blood.
WARNING: THERE ARE GOING TO BE SPOILERS BELOW. DO NOT KEEP READING IF YOU AREN'T CAUGHT UP. CONSIDER YOURSELF WARNED.
View this post on Instagram
A total of 630 days passed between the end of season two and "Parce Domine" airing last night on HBO. For those of you thinking Dolores might have chilled out in that time period, you'd be wrong. (RELATED: New 'Westworld' Season 3 Trailer Gets Released, Ed Harris Returns As The Man In Black)
The season opened with Dolores paying a visit to a wealthy man's house who was a guest at the park once upon a time. It doesn't take long for Dolores to essentially stage his death, but not before he hands over highly secretive tech information.
It's made crystal clear immediately throughout the episode that the Dolores we got used to see in season two is still here, and she's still out for blood.
There's an entire sequence later in the episode where she's drugged by a high-ranking tech official attempting to protect the secrets of this giant ball called Rehoboam capable of running through more scenarios than counting.
View this post on Instagram
This led us to our major reveal from the season three premiere. Dolores appears to have made hosts that are copies of certain people. By killing the real person and replacing them with a host, she's starting to gain control in the real world.
We see Charlotte Hale in a board meeting as well in the premiere. Seeing as how Charlotte got a bullet to the head from Dolores in season two, it's obviously not her. That means it's either Dolores in a different body, or she copied Charlotte.
Either way, I expect Dolores' ability to make copy hosts to play a huge role in season three.
View this post on Instagram
As for Aaron Paul's character of Caleb, he comes across Dolores bleeding out in a tunnel in the closing moments of the episode. It seems like we've found our new Teddy, and that's made pretty clear as he comforts her.
What do we know about his backstory? Well, he was a soldier at some point, his best friend (played by Kid Cudi) talks to him all the time, he's depressed, he doesn't have many prospects and we find out at the end of the episode that he's really just talking to a memory of his friend.
The theme is obvious here. Caleb is downtrodden and overlooked by society, just like the hosts at Westworld were before revolting.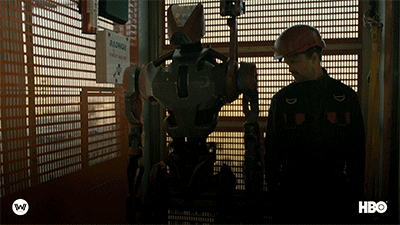 Bernard is also alive and in hiding after being blamed for the massacre. He makes it crystal clear it's now his role to stop Dolores. In the closing moments of the episode, he boards a boat to get to the park.
There were two things missing that really stood out to me. First, Maeve only appeared in the an after credits scene set in Nazi Germany. She's seen holding a gun one with one guy dead on the floor and an alive man tied to a chair. I spent the whole episode wondering where she was and was kind of disappointed she only appeared briefly in an after credits scene.
More disappointing than that, the Man in Black didn't appear at all. We know he's in season three, but we have no idea what he's up to. Unfortunately, fans didn't get an update Sunday night.
We know there's a mysterious father figure out there responsible for the creation of Rehoboam, and we're told there's somebody else running it at this point. Don't be surprised if that turns out to be the MiB. Either way, I was very bummed he didn't make an appearance at all.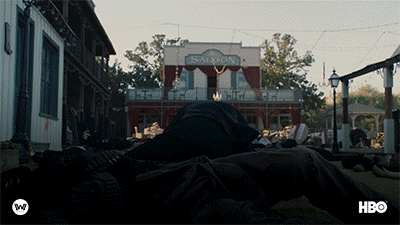 Overall, I give the season three premiere high marks. Was I shade confused at times? Yes, but I was confused at other points in the first two seasons. It's all part of the ride. You just have to sit back and enjoy the ride.
I look forward to watching Dolores try to bring society to its knees. Hopefully, we get the MiB and more of Maeve in the new episode.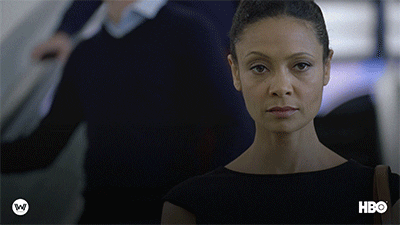 Let us know in the comments what you thought!