The Boston Bruins beat the Carolina Hurricanes Tuesday night 4-3, and the overtime ending was beautiful.
As a fan of hockey, there's nothing better than a sexy goal. That's exactly what fans got last night. Jake DeBrusk sent a pass to David Krejci, who shook the goalie out of his jock strap for the win. (RELATED: NHL Ref Takes Puck Straight To The Groin. The Video Will Twist Your Stomach)
It's about as beautiful as it gets in the game of hockey. Give it a watch below.
David Krejci turns on the jets.

Jake DeBrusk recovers the puck.

Jake DeBrusk feeds it back to Krejci.

David Krejci is good.

Ballgame. pic.twitter.com/mYlx7qL84V

— Conor Ryan (@ConorRyan_93) March 6, 2019
Like I said above, it can't get much sexier than that. That move from Krejci was incredible. That goalie had no chance of stopping him from scoring.
It was borderline pornographic how smooth the stick and puck movement was.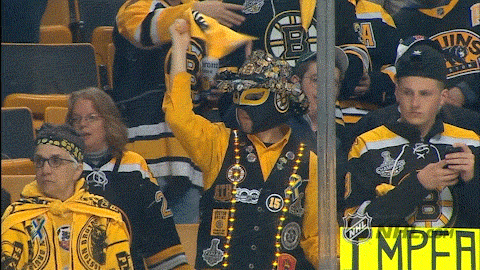 Anybody who says they don't love great puck movement and recognize the greatness of it simply doesn't understand sports.
Hockey players making moves and executing great passes is one of the coolest things in all sports. Everything about that play was awesome. The hustle was great, the pass to Krejci was outstanding and his move on the goal was beautiful.
Having it be for the overtime winner was just the cherry on top. Grade-A performances all the way around.